Our Team
michael munson
Executive Director
michael munson is the co-founder and Executive Director of FORGE, an organization focused on improving the lives of transgender individuals by building stronger connections, providing resources, and empowering growth through knowledge. His educational background is in psychology, with an emphasis in trauma. munson's work on violence against transgender and gender non-conforming individuals is groundbreaking, stressing the intersectionality between complex components of identity, experience, and societal constructs that both spur violence, as well as catalyze healing for individuals and communities. He is passionate about engaging professionals to embrace these complexities and learn key skills to better serve their constituents.
Loree Cook-Daniels
Program and Policy Director
Loree Cook-Daniels is the Policy and Program Director for FORGE, a Milwaukee-based national transgender and SOFFA (Significant Others, Friends, Family and Allies) organization. Cook-Daniels has been a policy analyst and advocate for LGBT issues for more than 40 years, and began working on anti-violence issues in the 1980s. With degrees in Women's Studies and Conflict Management and a Certificate in Trauma Counseling, Cook-Daniels provides training, technical assistance, and/or services to transgender sexual violence survivors and the professionals who serve them under grants from the U.S. Office of Violence Against Women.
Shelley Gregory
Strategic Project Coordinator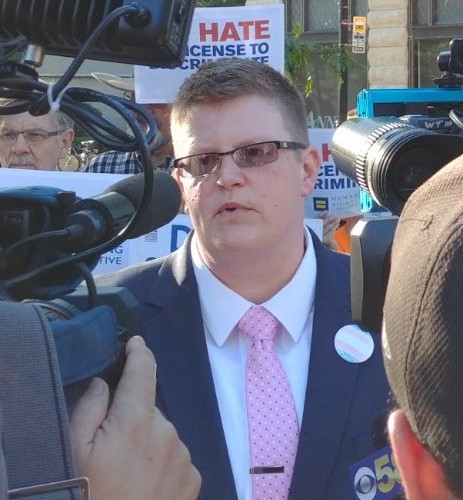 Shelley is a trans human, activist, and advocate, and the Strategic Project Coordinator for FORGE. Shelley has worked actively in the LGBTQI+ community for over 25 years and began to focus their work on advocacy for transgender and non-binary folx nearly two decades ago. Their background is as a civil rights lawyer, having spent a dozen years working in San Francisco representing underserved plaintiffs in labor and employment law matters and advocating to expand legal protections and improve quality of life through policy reforms.
Shelley continues reform work on state and local levels, and also directly supports those transgender and non-binary individuals seeking a wide variety of services and resources, furnishes assistance to providers seeking to better serve our communities, and offers a range of informational and educational sessions for general and specialized audiences alike.
Shelley received a law degree in 2001 from Harvard Law School; they returned home in recent years to the Midwest.
Tristen Taggart
Trans Youth and Trauma Specialist
Tristen Taggart is a trans antiviolence activist pursuing their Bachelor's Degree in Gender, Sexuality, and Women's Studies and Political Science with a concentration in Civil Rights at Virginia Commonwealth University. Tristen joined FORGE as a Policy and Programming Intern in 2018 and now works as the Trans Youth and Trauma Specialist. Tristen is a queer survivor, scholar, community activist, and direct-support volunteer with an evolving academic focus on the body politics of sexual violence, resistance, and healing. They are thrilled to bring their passion and curiosity to FORGE from their hometown in Richmond, Virginia.